Sarasota Sex Crimes Lawyer
Protecting Clients from the Devastating Consequences of a Conviction
When it comes to harshly prosecuted crimes, sex crimes rank among the most reviled. Even being accused of one can cause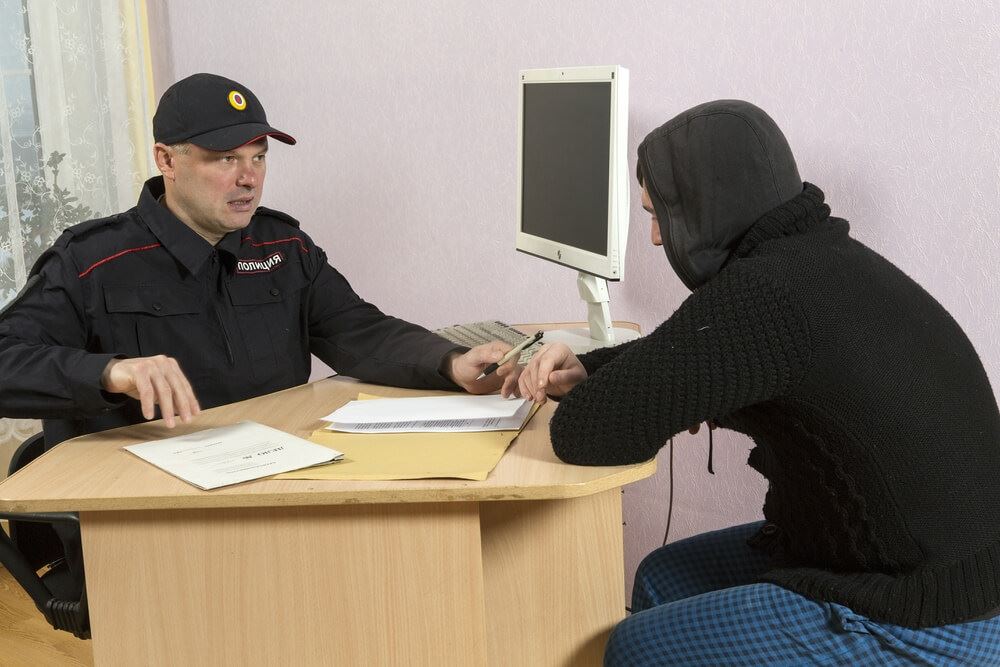 irreparable harm to your reputation and future. It is crucial that you get the representation you need to fight the charges and totally clear your name. At Lail Law Firm, PLLC, you can work with an experienced Sarasota sex crimes attorney who has built a reputation for dependable defense when it counts. No matter the severity of the charges, you can count on me to stand up for your rights and demand your innocence be protected.
Call (941) 909-2533 for a free consultation about your case. You can also contact Lail Law Firm, PLLC online.
What Are the Defense Strategies for Sex Crimes?
When a person is charged with a sex crime, it is almost always a felony offense with potential prison sentences, huge fines, and a possible mandate to register as a sex offender. Building a strong defense means telling your side of the story and showing that you are not the criminal the prosecution makes you out to be. I can help.
Some possible defenses include proving:
You are not the person who committed the act: This could include showing you were elsewhere when the crime was committed or that you could not have possibly carried it out.
There was consent between you and the victim: Unfortunately, not all consensual acts remain such as years pass. Sometimes, people will make accusations in order to obtain an advantage against another person. If there was consent, I can help you prove it.
You were not in your right mind: While this involves an admission of some guilt, using such a defense often helps to lower the criminal consequences. If you were unaware of your conduct, there is some hope that saying so could help lower the punishment.
Since 2006, I have been helping my clients get the information they need to effectively use their legal options. You don't have to face the charges alone.
How Do I Get off the Sex Offender Registry in Florida?
To get off the sex offender registry in Florida you must have a court overturn the conviction that triggered that conviction. You can achieve this through an appeal of your conviction or a motion for post-conviction relief. Certain requirements must also be met to be removed from the sex offender registry in Florida and they are the following:
Post-conviction relief

Florida's Romeo and Juliet Law

After 25 years

Full Pardon

Out-of-state designation of sex offender removed
Can Sex Offenders Go to Disney World?
Sex Offenders are not allowed to go to Disney World. There are two main reasons why sex offenders are not allowed to go to Disney World. The first reason is that Florida does not allow sex offenders from going to a place where children frequently visit. The second main reason sex offenders are not allowed in Disney World is that Disney World has the right to refuse entry to anyone.
Call

(941) 909-2533

for a Free Consultation
Being charged with a sex crime can make life feel hopeless. I understand the frustration you feel when trying to explain to your friends and family that the allegations against you aren't true. Let me help you develop a clear picture of what to do to give yourself the best chance at a favorable result. During your free consultation, we can discuss what happened and how to proceed.
Call a Sarasota sex crimes lawyer today at (941) 909-2533.
Why Hire Lail Law Firm, PLLC?
24/7 Availability

Lail Law Firm, PLLC is a client-focused firm that has your best interest in mind. We are available 24/7 to best suit your needs.

Results Driven

With care, attention, and my years of experience in Criminal Defense, Attorney Brian J. Lail will fight hard to obtain the most favorable outcome.

Free Consultation

Attorney Brian J. Lail offers free consultations. Call today to schedule a consultation with an aggressive criminal defense attorney.

Yo Hablo Espanol

If you are in need of Spanish speaking services, Attorney Brian J. Lail is ALTA fluent in Spanish.